Providing Opportunities for Increasing Awareness towards Persons with Disabilities
Staff Development Training Programs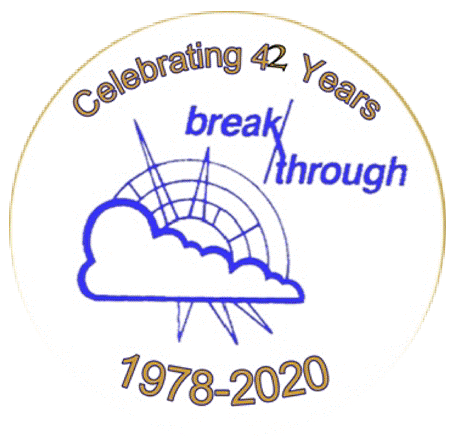 Business Programs
Since 1978 the mission of Break Through is to expand awareness of and sensitivity towards people with disabilities. Break Through, Inc. offers sensitivity training to help organizations more effectively serve clients, employees, and members who have disabilities.
Ben D. Anderson, Executive Director, conducts workshops throughout the United States and Canada. These workshops help others become sensitive to the needs and desires of persons with disabilities. Focus is not only on architectural needs, but also on the language and attitudes that relate to the 53 million Americans with disabilities.
Nearly one-fifth of the population of the United States currently can be identified as having a disability. Increasing numbers of persons with disabilities are appearing as students, customers, employees and employers. The focus of these workshops is on removing attitudinal bafflers to working with and serving persons with disabilities. This program is intended to assist participants in discovering their skills in relating to these 53 million people with disabilities
Break Through offers awareness training to businesses, schools, universities, and other organizations.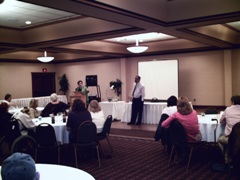 "Minot Mayor's Committee on the Employment of People with Disabilities"
Objectives

Learn to Identify persons with disabilities within your organization and among those you serve.

Discover how your organization can become more welcoming and "user friendly" towards persons with disabilities

Learn what disabilities are, and what the Americans with Disabilities Act of 1990 (ADA) requires for working with persons with disabilities.

Understand that not only is it "good business" to seek to more adequately serve persons with disabilities, it can also be an enjoyable and satisfying experience.
What Participants Say

" Ben recently addressed more than 90 students in four classes of Mainstreaming Students with Special Needs. Members of these classes are all education majors who will be working in the regular classroom with students who have special needs who have been mainstreamed into their classes. Ben carries a strong message to teachers, parents and students who are involved with students with special needs."

Lynn La Venture
University of Wisconsin-Stout
Education Department
Menomonie, Wisconsin
"His insight as a person with a disability has been invaluable to us in helping to understand our daughter. His compassionate counseling has been more helpful to us than any professional in the field of working with parents of a child with disabilities."

Tom and Harriet Rose,
Kansas City, Kansas
Author of Something's Wrong with My Child