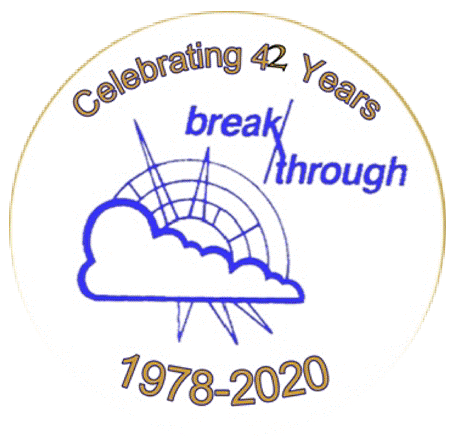 Break Through's Beginnings
Ben D. Anderson had three goals.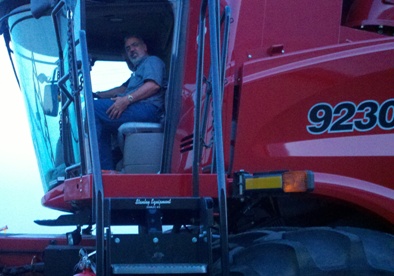 * He wanted to begin a non-profit organization.

* He wanted to write a book.

* He wanted to earn a degree
* Break Through Inc. began in 1978 .

* Incorporated in July of 1980 as a non-profit.

* In 1981, Ben co-authored "Breaking Through"
with Rev. Dick Beckmen

*In 1992 he earned a Bachelor of Science Degree in Vocational Rehabilitation with a concentration in Community Based Rehabilitation at the University of Wisconsin-Stout.

* In 2007 He wrote his second book entitled-
"IQ of 63, So What!" Going Beyond Everybody Else's Expectations.
Break Through Inc. began in February 1978. It was a dream of Ben's to start a Christian organization to help others to understand people with disabilities. It took him awhile to deal with his own attitude about his disability. He knew he had to change, as it would become the center point of his message.
Break Through Inc.'s mission:

"Our mission is one of rehabilitation education and advocacy for and about people with disabilities to encourage and enlighten the public about people with disabilities in that they are people first and have rights
and needs and that they also have gifts and talents to bring to the community."
Break Through Inc. is a 501 (c) (3)
non-profit organization governed by a board of directors.
Joel Sunde-President,
Dee Anderson-Vice president,
Gary Pearce, Treasurer,
Ben D. Anderson, CEO/founder
Read one of Ben's first interviews- in 1979 and how he overcame his disability.
Check out some of the places we've been!
Break Through will celebrate its 40th year in March of 2018
Yes, the next ten will be great!
As I reflect on these last 40 years, I will say again---I'm not only amazed about where this organization has been, but by the people that have touched my life and allowed me to be a part of theirs.

One important piece of the organization in the early years was to do home visits. To sit down with families, listen to them, discuss their child, and try to give them some encouragement. I have always enjoyed getting together with families because many of them become life long friends.

It is always fun to meet with different congregations and to represent people with disabilities. What a humbling experience it is to have someone come up afterwards and say, "Your words have touched my life."

Whether it is at school, camp, church, or an event it is joyful and challenging to work at youth gatherings. Youth are full of fun and excitement and many times I get caught up in their energy. You can't help but get caught up in their energy. Kids add a new point of view and new hope.

After being at many businesses and universities I can see that people are interested in learning how to relate better to others with disabilities and how to deal with their own disabilities.

It is really hard to know the impact of the message I have given over the years, but one hopes that it helps people. Many times I have received notes from someone I have been with in the recent past and they talk about what my message meant to them on a personal level.
My wife Dee and I look forward to meeting many more friends in the next decade


Ben D. Anderson
Break Through Inc.
Rapid City, SD 57701

715-554-1179