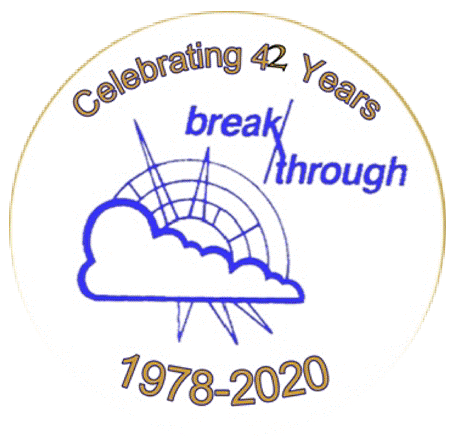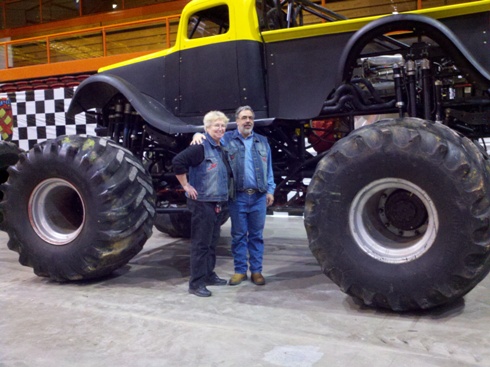 Who is Ben D. Anderson?
Ben D. Anderson was born with cerebral palsy, grew up in the small town of Kenmare, North Dakota. When he was three years old his grandfather promised him a John Deere (pedal) Tractor if he would learn to walk. Anderson graduated from Minot Senior High in Minot, North Dakota in 1972. He attended both Lake Region Junior College in Devils Lake, North Dakota and Golden Valley Lutheran College in Golden Valley, Minnesota. Ben is a 1992 graduate from the University of Wisconsin-Stout at Menomonie, Wisconsin. He has a Bachelor of Science degree in Vocational Rehabilitation with an emphasis in community-based rehabilitation.

Anderson began Break Through, Inc. in 1978. Break Through is a non-profit organization that provides leadership training to churches, community civic groups, schools, universities, businesses, and professional groups. The training enables them to build a new awareness of and sensitivity towards persons with disabilities. The message motivates people to face their discomfort and opens the door to better interpersonal relationships. Ben travels nationwide as the CEO and Chief Trainer for Break Through, Inc. Since his marriage to Dee in 2006 they have traveled together as husband and wife greeting individuals and giving them a hope and encouragement to go beyond expectations despite any disability.
The governor of Wisconsin Jim Doyle appointed Ben to the Rehabilitation Council .where he served from January of 2006 to January of 2013. When Ben and Dee moved to Rapid City in 2013. He now sits on the Center for Disabilities Consumer Council for Sanford Health at the University of South Dakota since 2017.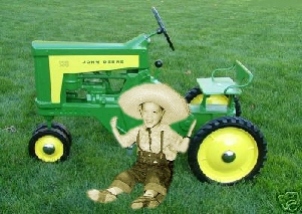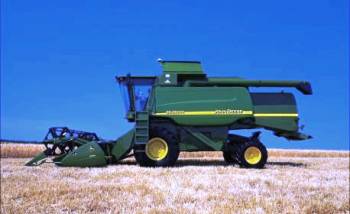 He enjoys his North Dakota roots and the memories of the "John Deere" tractor that his grandfather gave him when he was a boy. Ben has always loved the country and all the activities that goes with living with the farm industry.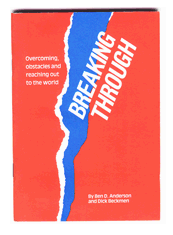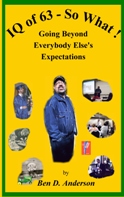 More About Ben

Read "My Disability... An Incredible Journey" by Ben Anderson (pdf)
Breaking Through was co-authored by Ben D. Anderson and Rev. Dick Beckmen.

It was published in 1981 and revised in 1993. The book relates to the issues of disabilities through Ben's personal experience with cerebral palsy. They wrote the book in retreat format for working with youth at church retreats. To order the new re-edited version to person first language (with blue cover) buy it online here.
Ben's statement of faith


January 10, 2006 - Appointed by Wisconsin Governor Doyle to Rehabilitation Council

March 26, 2006 Ben marries Dee

August 2007 Ben writes "IQ of 63, So What!" Going Beyond Everybody Else's Expectations. The book is being used since 2008 as a textbook for students at the University of Wisconsin-Stout in the Vocational Rehabilitation Department in the psych-social class and in 2010 a textbook at Minot State University in the special education department. Purchase here
Break Through Inc.
Rapid City, SD 57701
715-554-1179
EMAIL US


Need a website for your business? check out Website Designs by
Dee Anderson at
"HundredThousandBelow.com"